Genetically Modified Organisms (GMO)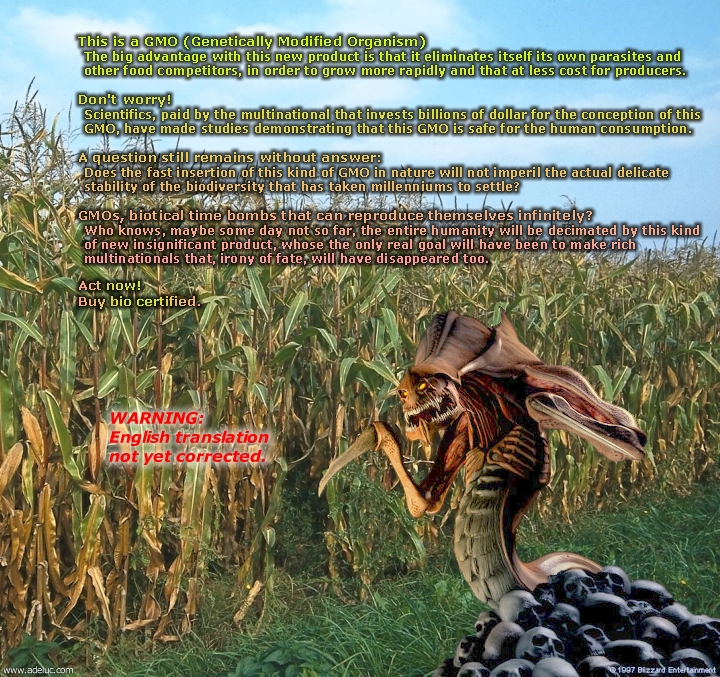 This English translation has been made by me, a French Canadian, with a dictionary and a lot of patience!
The final translation will be made by someone else. Maybe you!
More to come...when I will be retired! (I am so busy. =)

This site is presently under construction.
Sorry about the inconveniences.